Thyroid cancer is the eighth most common cancer among women in Malaysia (based on data from 2007 to 2011). According to statistics from 2012 to 2016, the lifetime risk of developing thyroid cancer is 1 in 302 for women and 1 in 732 for men. The incidence rate among women is almost three times that of men.

The higher incidence rate among women is mainly due to the presence of estrogen receptors in the thyroid. In addition, chronic thyroid inflammation is more strongly associated with genetic factors in women, and daughters of women with thyroid cancer are more likely to develop the disease.

In terms of age, the median age for the highest incidence of thyroid cancer is 65 to 69 years old. However, individual cases may vary, so regular health check-ups are recommended, and further screening should be conducted if any abnormalities are found. Early detection and treatment can greatly increase the chances of recovery.

In recent years, the number of people with thyroid cancer has been increasing. Early detection and treatment can greatly increase the chances of recovery and reduce the mortality rate. However, a small percentage of cases are highly malignant and undifferentiated, and can still lead to death even with early detection. Therefore, regular monitoring and follow-up examinations are very important.

In the first stage, thyroid ultrasound is used to screen for nodules, and if suspicious features of malignancy are found, additional diagnostic tests such as computer-aided diagnosis may be arranged to assist doctors in determining whether fine-needle aspiration cytology is necessary.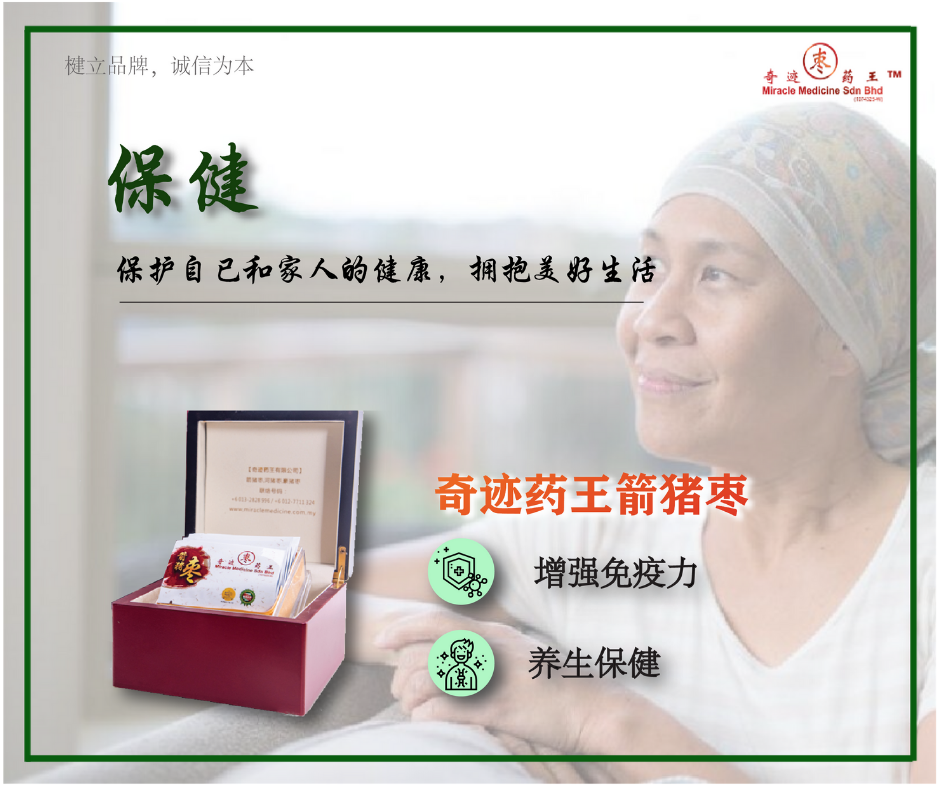 养生保健 – 拥有良好的生活习惯和饮食习惯,同时服用纯正、天然和无化学添加物的奇迹药王箭猪枣能够加强自身的免疫能力,达到养生和保健的效果。

【楗立品牌,诚信为本】
健康是宝,健康最好,奇迹药王箭猪枣。

【奇迹药王有限公司】箭猪枣,河猪枣,豪猪枣
Miracle Medicine Sdn Bhd - Porcupine Dates
+6 0116-2828 328
+6 013-2828 996
F-01-10, Level 1, Block F, Sunway Geo Avenue, Jalan Lagoon Selatan, Sunway South Quay, Bandar Sunway, 47500 Subang Jaya, Selangor
www.miraclemedicine.com.my
Facebook: https://www.facebook.com/miraclemedicine828/
Wechat: